Our Current Listings:
New Homes Under Construction in Historic Barrio Viejo Downtown
440 S Meyer Ave, Tucson AZ 85701
New masonry home under construction in Historic Barrio Viejo. Just steps from the Tucson Convention Center and downtown Tucson. This energy efficient homes come with a 10-year warranty. Beautiful private courtyard!
3 bed, 2.5 bath, 1716 sf, 1 car garage. $656,155
---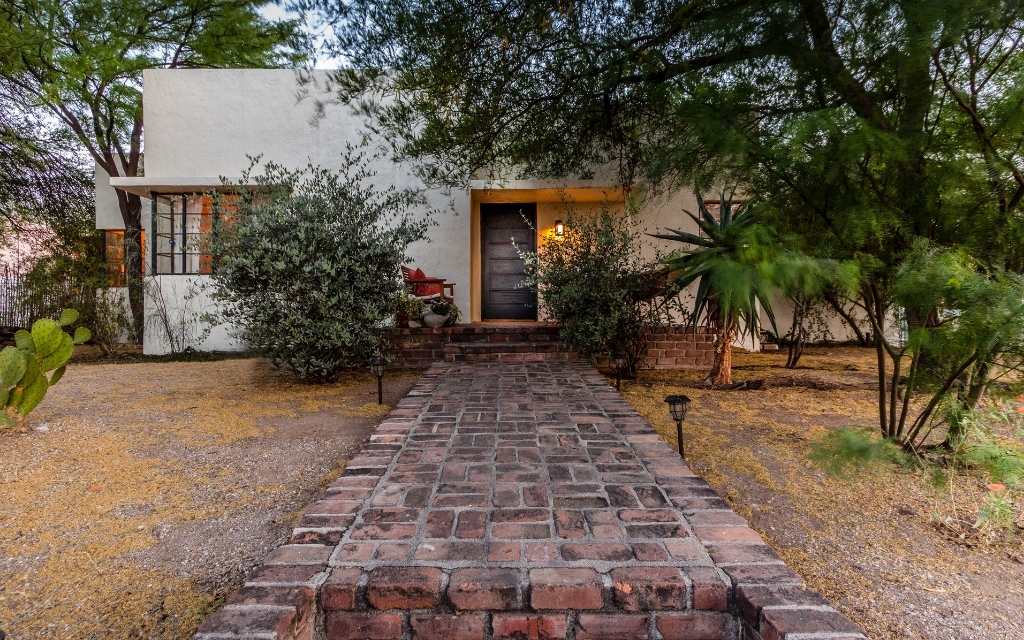 Streamline Modern in Sam Hughes with a Ted DeGrazia mural
2406 E Hawthorne St, Tucson AZ 85719
This beautiful home has so much charm in all the vintage details including: wood floors, exposed wood ceiling, corner steel casement windows, vintage tile bathrooms, fireplace, and built-in shelves.
3 bed, 2 bath, 1792 sf, 1 car garage, pool. $680,000.
---
Joesler Fixer-upper in Broadway Village
556 S Country Club Rd, Tucson AZ 85716
Joesler fixer-upper that has the potential to be an amazing gem! Centrally located across from Reid Park in Broadway Village. Don't miss this one!
3 bed, 2 bath, 1637 sf, 0.25 acre lot. $283,000.
---
Centrally located Duplex!
2180 E Eastland St, Tucson AZ 85719
This duplex consists of two 2-bedroom, 1-bath units, each with their own laundry facilities. The walled yard has a sliding steel gate providing off-street parking. Close to University of Arizona and Reid Park. $300,000.
---
Would you like info on any of these properties?
Or if you're interested in buying or selling in Tucson, contact us today:
Resources: