How can we help you sell your home?
You have decided to sell your home, Congratulations! This can be an exciting and hectic time for a homeowner. We're here to assist you in identifying what is most important to you with regards to this sale so we may craft a custom plan to help you accomplish your goal and realize your dream, so you are free to move on to the next chapter of your life.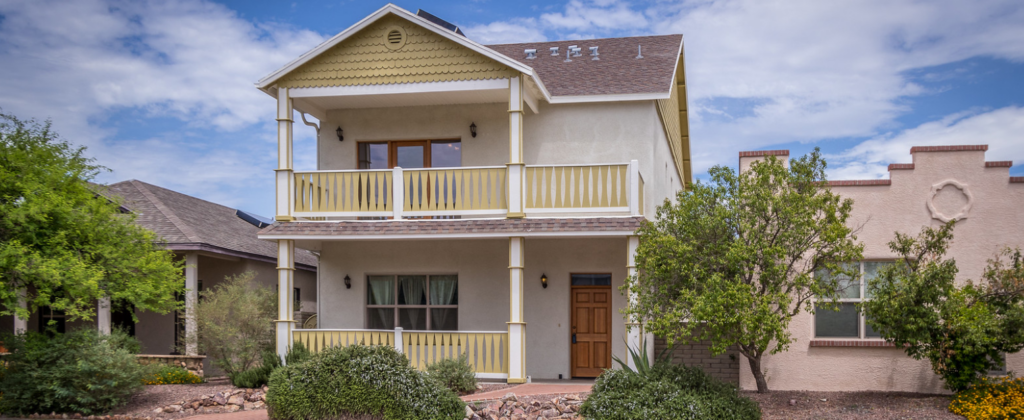 ---
8 services we provide to sell your home:
1. Consultation
We find out what your needs are, because no two clients are alike. To help you to the best of my abilities, we need to know why you're moving, what your timeline is, and what you are looking for in a realty company and an agent. Most importantly, we need to find out what is important to you when we sell your property. What are your goals?
"This is the 2nd time I have worked with Nick to sell a home. He sold both my homes in a short period of time and we obtained the price point we were hoping for. Nick is knowledgeable, excellent at follow-up and easy to work with. He is by far a realty professional."

– Jane and Chris
2. Pricing
We explain the current market conditions and go over recently sold comparable homes and current listings, so you thoroughly understand where you're at financially to help you make the best decisions. Once you have that information, we can work collaboratively to identify the best market price to work for your situation.
"Nick was quick, efficient, and thought of all the details to make the condo sell quickly and near the asking price. I had to sell this house with two of my brothers living out of state and he walked us through every page of the process and was always available at a moment's notice for questions. I highly recommend Nick Labriola if you want to move a property quickly and get a good value for your property."

– Rebecca
3. Staging
We make unbiased suggestions on what to change in your home to get the most attention from buyers. Typically, this involves depersonalizing and decluttering your home and tackling some minor maintenance items. Over the years, we've walked through hundreds of homes with clients so we know what gets their attention and what detracts from a potential sale.
"This home was originally listed with another agent/company and after 6 months of nearly zero activity Nick was called upon to help. This home was listed and sold in less than 3 months. In addition, the recommendations that Nick provided to get the home to a sell-able state paid off. Nick was also able to provide successful negotiation with the buyer's agent on various issues which lead to great satisfaction for both buyer and seller. Can't say enough about his responsiveness at all levels. Nick is extremely professional and will recommend his services in the future!"

– Lois
4. Marketing
We have a comprehensive plan to market your home to the widest possible audience. This includes:
Professional photography. We need to make a great impression online and professional photographs make the right first impression.
Video. We utilize video tours of your home and virtual video open houses to get your home to as many potential buyers as possible.
Great online exposure. Recent surveys by the National Association of Realtors (NAR) show that over 85% of buyers begin the home search online. Even more reason to include strategic ads on the leading real estate websites such as Realtor.com, Zillow, and Trulia with high quality photographs and video.
Networking with potential buyers. It is important to cut through the noise online. NAR statistics show that approximately 15% of homes sell because someone who knew the buyer and seller alerted the buyer of the home. Buyers may begin the search online, but a personal recommendation is still vital. It is important to engage friends and family online using social media, open houses, mailings, newsprint ads, and good old-fashioned meeting the neighbors to engage your network, and reinforce to the marketplace the benefits of your home.
Networking with real estate professionals. By now you may have guessed that we're fans of statistics, so here's another one: 20% of the agents make 80% of the sales in most markets. And those agents making the sales usually are working with 5 to 10 qualified buyers at any given time. What better way to market your home than by networking with active agents and other professionals related to the home industry? We regularly meet with and call other high-performing agents to get your home to the most qualified buyers.
Social media marketing. We utilize many social media channels where we have a combined following of thousands of people, including Facebook, Instagram, and YouTube. We go to the channels where people already are.
Snail mail. Yes, good old mail is still alive and well. We market your home with new listing and open house postcards sent to your neighbors. We also send out flyers of your home in our monthly newsletter.
Open houses. We host open houses to market your home to buyers who are looking to purchase a house soon. These are advertised on MLS, Realtor.com, Zillow, all of my social media channels, and with postcards.
5. Qualifying
We want to ensure anyone making an offer on your home is actually qualified to purchase your home with a pre-approval letter or a proof of funds from their bank.
6. Negotiation
We review every offer together and we advise you on how to negotiate strategically to receive the best terms possible. We'll go over all the options so you are well informed with different scenarios that may be available.
"Nick helped me sell my home that I love very much because I was being relocated for work. I never felt pressured to take less than my home was worth. Nick was extraordinarily professional and handled the few problems that arose immediately and competently. His great work with photography and marketing helped this process move very quickly and he was very responsive to my questions and concerns. I recommend him whole-heartedly."

– Anita
7. Managing the Transaction
We manage your deal all the way through, from contract to inspections, to confirming the mortgage and title work is on track, all the way through to the final walk-through. One of the most important aspects for getting to the closing is being diligent with timelines and deadlines. In short, the deal won't get closed if deadlines are missed. It's our job to make sure everyone is on schedule.
8. Communication
We make a commitment to communicate throughout the entire process. We are constantly updating clients with what is currently happening with their property as well as what is going on with the transaction.
"When we first contacted Nick about selling our house, he said he needed a couple of days to get all the info on our property. Well it took only a couple of hours and he was ready to start the process. All along the way if we had any questions or concerns, he was there to answer them. He did a great job of taking pictures and getting them posted on the internet. Because we were moving out of town he went above and beyond to ensure that the house was always ready to be seen. He even went so far as getting contractors in to fix items that buyers wanted fixed. If I had another house to sell, I would without a doubt call Nick. He made the experience painless. Thanks again Nick."

– Bill and Deborah
---
Help me sell my home!
To schedule a complimentary consultation to discuss the details of selling your home, please contact us at Hello@RealTucson.com or fill the form below. Thank you.
---
Articles about selling your home: