Last Updated on April 24, 2021 by Kim Labriola
About Arthur T. Brown
Arthur Brown was an influential Architect who moved to Tucson area in 1936 and lived here for several decades. He designed many modern houses, as well as churches and schools, while remaining sensitive to the desert environment.
Brown designed the first passive solar school in the country (Rose School, demolished) in 1948. He experimented with passive solar construction in homes also. Brown constructed a dark colored masonry wall inside the home with south-facing windows that would allow sunlight to hit the wall in the winter. During the day, the masonry wall would absorb heat, at night the heat would radiate into the home. During the summer the sun was overhead & sunlight wouldn't reach the interior. He was 60 years ahead of his time!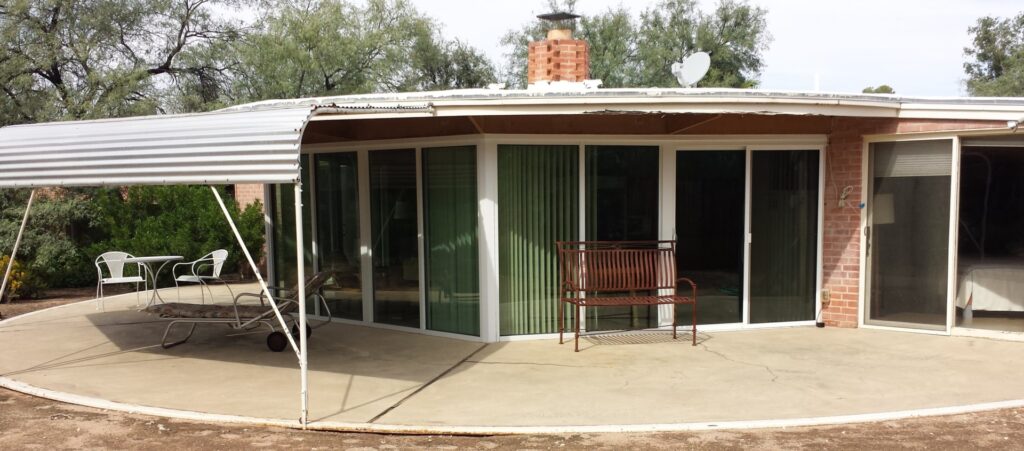 One of his more well-known buildings is the Faith Lutheran Church at 3925 E. 5th Steet, built in 1951. The church had a small budget of $50,000 for construction. Interestingly enough, the church's committee originally wanted a Spanish style building. Brown recommended some other area architects that worked in that style, but in the end they chose Brown's uniquely modern church.
This post is part of a series of articles about homes that were designed by influential Tucson architects. See the 'Architect Spotlight' category to see more of this series.
Are you interested in learning more about mid-century homes and neighborhoods in Tucson? Take a look at our Tucson mid-century guide here!
---
Are you planning on selling or buying a home in Tucson? Contact us at Hello@RealTucson.com or 520-975-8956
---
---
Interested in buying or selling a home in Tucson? Contact us to go over your needs. 520-975-8956 or Hello@RealTucson.com
---
Related Articles